BizFunds® Frequently Asked Questions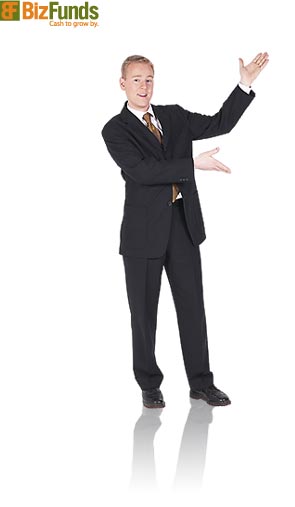 How can BizFunds® help my business?
BizFunds® is an innovative new funding program designed to help you manage your cash needs by providing you with a more flexible alternative to traditional bank lending.
How does the program work?
BizFunds® provides small business owners the ability to raise needed capital. We provide funds by purchasing a pre-determined amount of your business' future Visa®/MasterCard® sales volume. We retrieve a fixed percentage of your daily Visa®/MasterCard® sales when they are settled at the end of the day – it is as straightforward as that.
Is a BizFunds® a loan?
No, this is not a loan. It is a purchase of future receivables. We purchase a portion of your future Visa®/MasterCard® transactions.
How much can I get?
The amount of Visa®/MasterCard® receipts purchased (from $2,500 up to $100,000) is determined by your average credit card volume over a select period of time. We will approve your business for the largest amount possible based upon the documentation provided.
How do I know if I qualify?
You must have been in business for the minimum period of time required, have at least $2500 in Visa®/MasterCard® transactions per month, and meet a few other simple requirements.
Will bad credit affect my BizFunds® request?
It is not necessary for you to have good credit to qualify for a BizFunds® request. Our approval process is much less stringent than traditional banks.
What kind of ancillary fees are there?
There is a $10 per month BizFunds® administration fee billed through your processor.
What can I use the BizFunds® for?
We are not like traditional banks and do not specify how you must use the working capital. You are free to spend the money on whatever is best for your business.
Do I have to switch my current merchant account processor?
Yes. You will need to your change merchant account processor to one that has a relationship with BizFunds®. It is the unique way we collect the future revenue you sold us. Our allied processors guarantee to meet or beat the transaction rates and fees you are currently paying.
How soon can I get the money?
The average time from receipt of a BizFunds® contract to funding is usually 5 working days upon approval.
What kind of discount do I get if I pay early?
Since this is not a loan, there is no monthly payment schedule. We get paid when you get paid, so there is no discount for early payment. You are free to settle your obligation early if you wish.
What is the cost for me to apply?
The application process is free and there are no upfront fees charged to our customers. The sooner you get your application in, the quicker we can get back to you on the amount of funding that can be provided.